Intercultural Education
Why is an intercultural education important?
Understanding and Appreciation
One of International Student Life's main goals is to help create a truly global campus environment where students of all nationalities and cultures can be fully weaved into the fabric of the university. To that end, programs and educational initiatives are offered to intentionally-promote a community where all can learn from one another.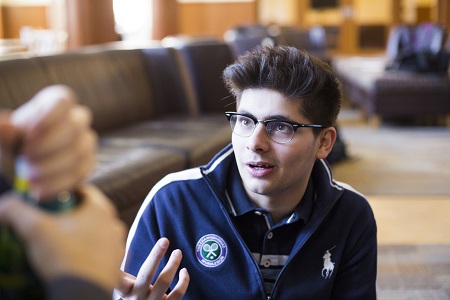 Conversation Partners Program
Interested in meeting someone from a culture different than your own? We pair you up! Simple as that. Fill out our app and get matched with someone from a country different than your own (usually international students with U.S.-based participants) for regular meetups and conversation. Enjoy learning from on another, helping to ease transitions to new places, or simply meeting someone new you normally may not meet.
Apply Here
Intercultural Workshops
In order to be a resource for all of Emory, International Student Life offers a variety of intercultural workshops, seminars, or discussions. Weaving together the themes of Cultural Intelligence, Intercultural Communication, and Cultural Humility, these workshops help your group or department work more effectively in intercultural environments. Sessions are regularly held for students groups as well as staff/faculty trainings. Contact Rick for more info or to schedule a session.
Contact