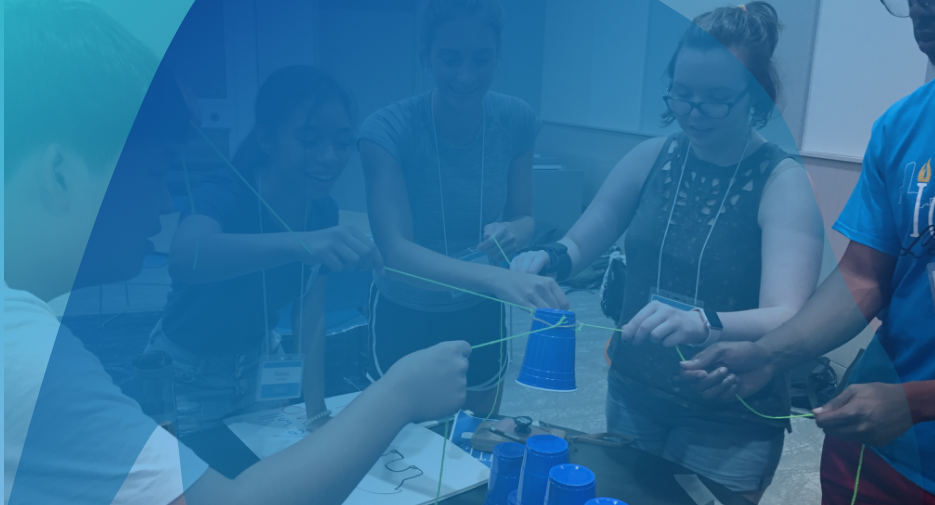 Student Leadership Philosophy
Student Leadership Philosophy
The Student Leadership Philosophy provides consistency in language and thought related to student leadership at Emory. In the spirit of "One Emory," the philosophy provides campus partners with a framework, definitions, and language related to leadership that can be used with ease. Students experience leadership education and development in a myriad of ways at Emory, and the SLP serves as a simple tool to improve cohesion and congruence between these experiences. Our philosophy is comprised of a philosophy statement, 4 core tenets, and 12 leadership practices.
The philosophy statement includes four principles we believe are pervasive and seen through the implementation of our core tenets and leadership practices. These four principles are:
reflection,
embracing risk,
creating inclusive environments,
and expanding the capacity for collective impact.
We use the term "practices" because we believe each can be taught, learned, and improved with practice and skills building.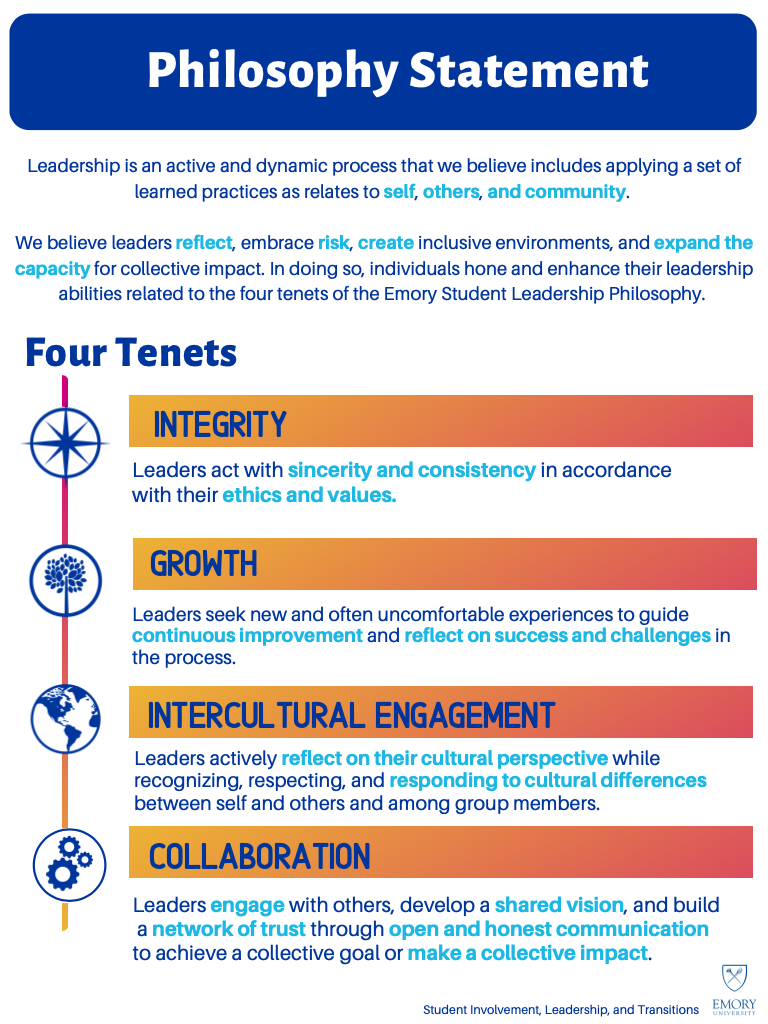 To learn more about the Student Leadership Philosophy and access resources, use the links below: